It's the moment you've been waiting for since you were just a little girl, when you dressed up in your mother's pearls and high heels, pondering what your life will be like as a grown up; what your life will be like when you finally meet the Man of your Dreams! It's your engagement! While you surely may be a fan of beautiful jewellery, the options for an engagement ring are endless these days, and you just can't help but wonder which one your mate will choose…
Luckily for you, there may be some clues which lie beneath – Just take a look at your (future) husbands personality!
Traditional
Not many are willing to fault the idea of tradition, after all, it has worked all of these years for a reason, right? Your mate is the type who definitely follows this wavelength, and with the ideals of having a perfect marriage (to you), with the eventual family, the pets, a beautiful home just outside of the city, accompanied by a perfect garden, he really wants it all – in traditional fashion! If this sounds like your guy, he surely won't ignore the cornerstone of marriage tradition – the classic diamond engagement ring! Now, all you have to say, is 'I do'!
Boastful
Fast car, respected career, all of the latest gadgets, the nice watch; your guy has got it all, and he is definitely not afraid to show it off! If your husband-to-be is the type who wants to 'flaunt it' (and for people to notice, without doubt), then you can take a few guesses as to what your ring will emulate: big and beautiful, with the perfect array of sparkle! There's no way he's going to let you wear just any ring, so perhaps you can expect a brilliantly custom-designed replica of one of the many famous celebrity engagement rings, proving there's certainly no chance in anyone outshining his bride (you!).
Creative
Being anything but traditional, your guy has a real talent for creativity, seeing all things in a different light which many people could easily ignore. To be poetic, he's a real diamond in the rough, and chances are, so are you, as he is likely attracted to those who stand out from the crowd, with their own unique qualities and attributes. If this sounds like your guy, then he is most certainly the creative type, and with this, anything goes! Most logically, he will choose something far from the norm, like a bespoke engagement ring with a possible gemstone, adorning diamonds, and perhaps even an engraved band!
Perfectionist
If your life could fit into a perfectly organized and labelled folder, with everything timed perfectly and on schedule, with this guy, it would be. Your life together is planned and proper, with all aspects following an order which would make any librarian envious. In other words, you could certainly call your mate a perfectionist. His high attention to detail is duly noted, and when it comes to a decision like his future wife's engagement ring, this is a choice that absolutely must be perfect. To match such ideals, your guys will likely do as many modern couples decide to do, and purchase the ring together! No flaws are acceptable, only perfection!
While this is strictly only a guide to predicting his choice of engagement ring, you can always remember that no matter what, as long as he is the perfect one for you, the ring will follow suit. Do you have any other ideas for how to predict such a momentous decision? Let us know by commenting below!
The winner is  Lisa with the following comment: I'd love Kitchenaid Mixer – I am a big baker  http://www.target.com/p/kitchenaid-classic-4-5-qt-stand-mixer/-/A-14537847#prodSlot=medium_1_1&term=kitchenaid+mixer
Congratulations and a big thank you to all who participated! 
This post is brought to you by Target, but all opinions and content are my own. Keep up with all the latest – #TargetWedding

Getting engaged is definitely one of the most memorable and exciting moments for any couple.  It's a cherished time to plan for the future and get to know each other before the big day. While many couples prefer to hire a wedding planner, some plan it together and some grooms-to-be are perfectly content by just being kept in the loop.
I've never personally planned my own wedding but I've had a hand in participating in others and it can be stressful. But the one part of the  post engagement excitement that every one love's hands down is the wedding registry.  It really gets the couple thinking about the kind of life they will be living (traveling, cooking together, having kids right away and how all of that can fit into wedding gifts).  Most of the couples weddings  that I had the pleasure to be a part of almost always mentioned Target Wedding Registry.  How could they not? It's a no brainer!  It's affordable and they have a massive selection of products that will help get ANY married couples life started off together in any way they've dreamt of.
Among some of my favorites at Target are:
Wine Glasses
Dinnerware Set
Keurig Vue 500
Giveaway Details: 
All must have items for any couples new life together at affordable prices!  My personal favorites are the Riedel Drinking Glasses, The Threshold Dinner Setting and the Keurig Vue 500.  What are some of your favorite Target Wedding registry items?  Check them out here on Targets Wedding Registry page and tell me which is your favorite in a comment below (make sure to include URL) for a chance to win a $25 gift card to Target.  For extra entries like Fashiongrail on Facebook or Tweet about the giveaway (please state that you did so in a separate comment below).
Giveaway will run from 2/17 until 2/24 and one winner will randomly be selected.  US Residents only.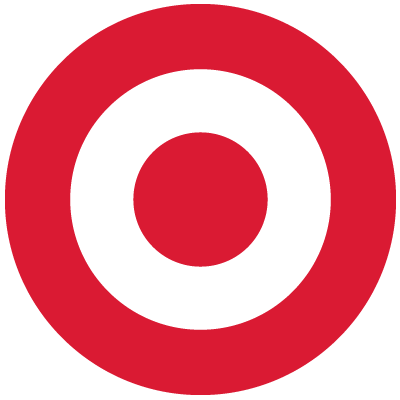 Content and/or other value provided by our partner, Target.
The wedding dress of your dreams – perhaps you'll spot it when flipping through magazines, carousing through blogs or passing by a store window. You'll try it on and perhaps it will look like it was made specifically for you . . . or perhaps it just won't fit quite right as it hugs all the wrong places. The key to feeling comfortable, confident and beautiful on your wedding day is finding a dress that compliments your body type.
If you're top-half is thicker than your bottom (otherwise known as "apple shaped"), find a dress that pinches the smallest part of your torso and subtly flairs out, like an A-line or ball gown silhouette. Emphasize your chest-area with lace or bedazzlement, and don't be afraid to "take the plunge" and sport a neckline that displays cleavage. A V-shaped neckline will also help to minimize broad shoulders if desired. Sleeves are also effective at this, though steer clear of those that are puffy. Depending on the formality of the affair, also consider showing off your lovely gams with a flirty hemline that falls around the knee.
If you are thicker around your bottom-half (otherwise known as "pear shaped"), pick a dress that is tighter around the chest and stomach and that naturally billows out from the hip. Look for fabrics that will easily flair out rather than cling to your thighs. To draw attention to your upper-half, opt for thin straps, halter cut or a V-neck design. For your lower half, look designs that incorporate diagonals, as this will have slimming effects. When choosing bridal jewelry, favor simple designs that will delicately contrast with the statement-making skirt.
If you have a fuller build, favor dresses with an empire waist on which the skirt naturally falls right below the bust. Look for a cut that is form-fitting and structured without being overly tight, as a looser look will venture dangerously into the territory of maternity wear. The bottom half should hang loosely with little flair; the vertical lines will be flattering by adding the appearance of height. Keep in mind that you want your chest to sit comfortably and naturally, so select a neckline that dips slightly rather than one that stretches straight across, as it will look like your breasts are struggling to burst out. Move around in the garment before buying it so you make sure that it fits properly and you won't have to worry about the "ladies" spilling forth. An effective way to minimize the chest area is to wear sleeves or a one-shouldered frock that cuts diagonally.
Women with an hourglass figure (voluptuous breasts and hips with a tiny waist) will find many cuts flattering, especially those with a lower waist that you should accentuate with embellishments or color. A two-piece wedding dress has a similar effect that allows you to play up your equalized curves. It is wise to steer clear of any dresses that emphasize one section over the other, as this can create a visual imbalance that is unflattering.
If you a rectangular, straight up-and-down body, you will want to play up your curves – this means cleavage and perhaps using fabric folding or accents to emphasize your bodice. Additionally, a beautified waistline will help to create definition and emphasize your femininity. Favor wedding dresses that hug your curves and has minimal flair, like a sheath style. If you do want your skirt to have a bit of a flow, consider either a dress that flairs near the knee or one with a higher waistline and a skirt with multiple tiers to help to create shape, though this latter look is better suited for women with tall frames that won't be overwhelmed by the layers. For petite ladies who want to add the appearance of height, look for dresses that have continuously up-and-down lines, like a mermaid gown or dress with a higher waistline to elongate the legs.  Additionally, stick to simple fabric embellishments, as a continuous pattern and color will allow the eye to easily travel up-and-down the body.
As you're trying on one wedding dress after the next, don't become discouraged. There is no such thing as a single definition of beauty. It truly comes in all shapes-and-sizes and it is all about finding the dress that makes you feel sexy and glow with self-assurance as you float down the aisle.
image via weheartit.com