The winner is  Lisa with the following comment: I'd love Kitchenaid Mixer – I am a big baker  http://www.target.com/p/kitchenaid-classic-4-5-qt-stand-mixer/-/A-14537847#prodSlot=medium_1_1&term=kitchenaid+mixer
Congratulations and a big thank you to all who participated! 
This post is brought to you by Target, but all opinions and content are my own. Keep up with all the latest – #TargetWedding

Getting engaged is definitely one of the most memorable and exciting moments for any couple.  It's a cherished time to plan for the future and get to know each other before the big day. While many couples prefer to hire a wedding planner, some plan it together and some grooms-to-be are perfectly content by just being kept in the loop.
I've never personally planned my own wedding but I've had a hand in participating in others and it can be stressful. But the one part of the  post engagement excitement that every one love's hands down is the wedding registry.  It really gets the couple thinking about the kind of life they will be living (traveling, cooking together, having kids right away and how all of that can fit into wedding gifts).  Most of the couples weddings  that I had the pleasure to be a part of almost always mentioned Target Wedding Registry.  How could they not? It's a no brainer!  It's affordable and they have a massive selection of products that will help get ANY married couples life started off together in any way they've dreamt of.
Among some of my favorites at Target are:
Wine Glasses
Dinnerware Set
Keurig Vue 500
Giveaway Details: 
All must have items for any couples new life together at affordable prices!  My personal favorites are the Riedel Drinking Glasses, The Threshold Dinner Setting and the Keurig Vue 500.  What are some of your favorite Target Wedding registry items?  Check them out here on Targets Wedding Registry page and tell me which is your favorite in a comment below (make sure to include URL) for a chance to win a $25 gift card to Target.  For extra entries like Fashiongrail on Facebook or Tweet about the giveaway (please state that you did so in a separate comment below).
Giveaway will run from 2/17 until 2/24 and one winner will randomly be selected.  US Residents only.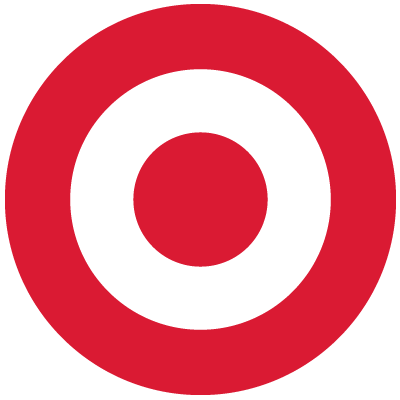 Content and/or other value provided by our partner, Target.
When I first met my husband he was dressed like he just jumped out of the Delorean in the Back to the Future movie: So 1980's!  He was wearing a leather jacket with the sleeves rolled up and tight jeans that landed about an inch above his glossy white sneakers. While little 'ol me was decked out with an eclectic mix of boho and glam pieces selected from a least a dozen second hand shops around the Village. We were complete opposites. But as they say, sometimes opposites attract!
Perhaps that's why I am so enamored with Target's Wedding Registry under the theme "Be Yourself, Together,"  which embraces two people joining forces while celebrating their unique individuality to create a beautiful life together.  Target's wedding registry line is nothing short of inspirational with a huge selection – from traditional picks for the home to fun, non-traditional items –  making it easy and stress free to pick the right gift.
To help interpret Target's wedding theme, I was asked to pick out two different gifts, that when put together, represented both uniqueness and harmony.  For me, I would get the Panasonic camera to take pictures for my blog and a tent for my husband so we can escape on that camping trip he's always talking about.   While he is pretending to be on Duck Dynasty I can take pictures for an upcoming post.
Coleman Flatwoods 4 Person Tent
It doesn't get better than that! Two gift's that really can be benefit from one other just like a newlywed couple.  And that is the beauty of Target's Wedding theme "Be Yourself, Together" and their amazing wedding registry selection.  Follow all the wedding fun by checking out #TargetWedding.
Content and/or other value provided by our partner, Target.