It's been a while! Just wanted to pop in and share these gorgeous lingerie sets that would be perfect for a new mom. As a mom, I know first hand that in the first weeks that the baby is born all the attention is focused on the baby, as it should be! However, I also know that the quicker you start to feel like yourself is better for everyone! One of my favorite ways to ease back into a little normalcy is with a brand new lingerie set. Nothing too extravagant, just something that I could put on that isn't covered in spit up and makes me feel pretty! Bonus points if it's gifted to me ahead of time because I have something to look forward to! Scroll down to see some of my favorite lingerie sets.
This robe set is perfection! Silky, comfy and the robe covers up any little pooch you may want to disguise.
A sleepwear pant set is always a must-have and this set is not only comfy and cute, it's sexy! I love the vibrant colors that 3 Wishes offers. The fact that they have it in plus size makes it even sweeter!
While the other two choices are more practical, this babydoll is all fun while still offering a bit of coverage.
You really can't go wrong with any of these lingerie sets from 3Wishes.com! Add the lingerie set to a gift basket along with a cozy throw blanket, pretty slippers, underwear and/or candles, along with a bath set!
~ Shopbop Buy More Save More Sale ~
I don't know about you, but I'm ready to eat some trukey and get some real shopping done!! I love that a lot of stores are getting a head start on all the Black Friday deals. Shop bop will be kicking things off with a buy more, save more sale that's perfect for a family and friends group purchase (see details below). The sale began today at 7am ET and will end at 11:59pm PT on November 30th. Happy shopping and make sure to check back often because I will be updating with my favorite shopping deals.
****Brand exclusion may apply. For more info visit Shopbop.com
image via Shopbop
Now that we're in full holiday mode, I've decided to kick off the season with some holiday gift guides. Up first are stylish gifts for men. I have a little bit of everything included in different price ranges and styles etc.  make sure to check back I'll be updating frequently through out the month.
2. Flannel
5. Marc by Marc Jacobs Cardigan 
6. Timex Blue Fly-Back Chronograph
Disclosure: "Fashiongrail.com occasionally receives vendor/brand sponsorships for selecting and mentioning brands or products in the Boys On The Side Section but the opinions expressed herein are those of the author."
In celebration of TOMS for Target I was sent a multi headed sweater called the "together sweater" which brilliantly expresses what #TOMSforTarget is all about – coming together for something greater. I decided to put my two oldest boys in the two headed sweater and at first I got some eye rolls but once they got it on they were all laughs. It's impossible not to put the together sweater on and not immediately get in the holiday spirit! Thanks to TOMS and Target, this will definitely be a yearly picture tradition.

The winner is  Lisa with the following comment: I'd love Kitchenaid Mixer – I am a big baker  http://www.target.com/p/kitchenaid-classic-4-5-qt-stand-mixer/-/A-14537847#prodSlot=medium_1_1&term=kitchenaid+mixer
Congratulations and a big thank you to all who participated! 
This post is brought to you by Target, but all opinions and content are my own. Keep up with all the latest – #TargetWedding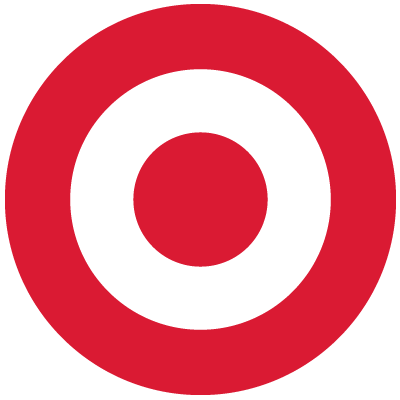 Content and/or other value provided by our partner, Target.
Last time I focused on clutches with stylish stuffings and this time it's all about the wallet.  I love getting wallets as a gift especially when there's a gift card in it like a Starbucks or itunes card!  Get even more creative by placing the wallet inside a stylish mug and tie a pretty ribbon on it, attach a designer key chain or create a themed box set complete with a tee or headphones.  Check out five adorable wallets under $15 that are perfect to give to the fashionista on your list.
Dotted Wallet – $7.20
Keyboard Print Wallet – $13.50
Chain Inset Wallet – $9
Owl Face Wallet – $9 | Westfield Mall Gift Card |
Disclosure: This content is sponsored but the opinions expressed herein are those of the author and are not indicative of the opinions or positions of Yeswalker
I meant to post this last night but I unfortunately I got sick the night before Thanksgiving and haven't really been able to do much.  I wasn't even able to go out and hit the stores  but I did manage to do a little online shopping.  Check out my top 10 #blackfriday deals below as well as some of the items that I purchased.
Forever 21 has TONS of items starting at $3, 50% off all boot & bags and 50% clearance items.  I bought my niece the 3 pieces below for a cute comfy christmas day look.  The entire look was under $40!
Cardigan – $17.36 | Collared Top – $12.36 | Plaid PJ Pants – $9.80
Lulu*s has an aamzingly simple method of black friday shopping by price.  You have the option of picking $5, $15, $25 and $35.  Make sure you take a peak at the $5 mark it has a lot of cute picks that are perfect for stocking stuffers
Kmart has ADORABLE Joe Boxer slipper socks for men and women for only $2.99 I bought a few pairs to use for stocking stuffers.
JewelMint, StyleMint & ShoeMint 50% off sitewide 11/29-12-2
Old Navy will have everything 50% off
She Inside has up to 80% off starting 11/29 – 12/2
Yesstyle Black Friday & Cyber Monday deal – Get an extra 15% off + free standard shipping on ALL orders til Dec. 2nd by using coupon CYBERMONDAY. Terms: http://goo.gl/xawwhW
Target will be offering 40% off sweaters & jeans for the entire family
Aeropostale has 60% off of everything.  I bought my two oldest these two cardigans for under $50.
Donegal Cardigan – $23 | Solid Cardigan – $19
Free People has 5 fabulous styles for only $50 til monday 12/2
maurices has  bogo 50% site wide
I love to buy and give vintage gifts.  I tend to keep the gifts small so I can focus more on the details and not so much the price and the smaller it is the more fun it will be to work into a package type of gift (I love pulling together a variety of little gifts to create a custom one).  The first place I hit up when looking for those unique gifts is Etsy.  There's tons of options in all sorts of price ranges and a good amount of variety for men and women.  Check out some favorite finds for the vintage lover in your life.
Who doesn't love candles?  These vintgae candle clip holders are perfect for a mantle or as a table center piece.  Make it extra special by wrapping red ribbon around each one.
Christmas Candle Clip Holders – $23.95
For the crafty one on your list a lot of unique door knobs would be perfect!  You can use them to hang necklaces, bracelets and scarfs.  Buy the lot and wrap in a pretty box with a some accessories.
Antique Door Knobs – $33
A fun owl decanter to add to someone collection or if you want tot start one for them.
Retro Owl Decanter – $18
A wine bottle coaster will definitely be appreciated by any wine lover.  Bonus bottle of wine will win you extra points!
Wine Bottle Coaster – $14
A beautiful bakelite cover will make a nice addition to anyone kitchen.
Bakelite and Anber Bowl – $17
Gift this book stand along with a copy of your loved ones favorite book.
Metal Light Book Stand – $28
Fall is definitely here and it's time to pull out those cozy beanies!  This season I'm LOVING these studded beanies that come in three fun colors for only $6.80 from Forever21 !!!!  Perfect way to inject a edgy feel to all your fall basics and a great gift for yourself or a loved one.  Check them out below and a cute casual outfit to wear them with.
Studded Beanie – $6.80 at Forever21.com
Faux Leather Jacket | Floral Peplum Top | Boyfriend Jeans | Booties | Glasses 
I'm maniacal about jewelry!  I have thousands of pieces that range anywhere from dainty rings to studded leather bracelets. But my favorite pieces are the ones that have some type of meaning and personalization. Among my favorite piece is my Carrie inspired name necklace that I got to review from My Name Necklace.com a few years back and it's always on heavy rotation.  So when I was contacted once again to review another piece I jumped at the chance.
This time I decided to go with the celebrity monogram necklace  seen on celebs like Lauren Conrad and Taylor Swift.  I was going to get it with my boys initials but they only allow 3 letters and I needed 4 (soon to be 5) so instead I got mine with the initials LPH (for Love, Peace and Happiness).  I received the monogram necklace within 7 days of ordering, which is insanely quick for a personalized piece. It's just beautiful and the length is PERFECT, which is something that I always struggle to find (it's always either too long or too short!). The length on this piece was not only short enough to layer with other favorites but also long enough to stand alone.