If you're enjoying winter a little too much because of the ability to cover up your legs, you may want to look into whether there's anything you can do to get some relief. First, you can wear outfits that show but minimize your legs. Second, you can look into treatments that can improve the look of your legs. Approaching the issue from two sides will help to build your confidence in your body, and will also make sure that you always look your best.
Fashion Tips for Minimising Legs
There are a number of different approaches that you can take when choosing a summer outfit that shows off your best features rather than your legs. First, skirts and dresses will generally keep you cooler than jeans, so it's best to examine what cuts and styles will flatter your legs the most.
A-line midi skirts that end below the knee are a classic choice. Just make that you choose a length that ends closer to your ankle rather than the mid-calf, so that it shows off your legs at the slimmest part. If an A-line cut isn't your thing, consider a maxi-dress or wide-leg flowy trousers. The maxi-dress can be belted to give your body more shape, and pair the wide-leg trousers with a tighter-fitting top. Both styles can accentuate your waist, as well as covering up your legs.
If these styles don't quite fit what you like, simply draw attention away from your legs by wearing a darker or plain style trousers or skirt, with a brighter or more patterned top. This will draw the eye towards your top half, leaving you free to choose a wider range of styles for your lower half.
Improving The Look of Your Legs
There are three big steps that you can take to help your legs look smoother and more aesthetically pleasing: exfoliation, treatment for varicose veins, and radio frequency skin tightening.
Exfoliation is the first and easiest step that you can take to help your legs look better when wearing dresses and skirts. Doctor Engelman, a dermatologist, notes that exfoliation is "a great way to boost circulation and reduce the appearance of cellulite in the legs by removing dead, flaky skin cells resting on the surface of the skin". Just make sure you exfoliate right: first use a dry brush, then an exfoliating scrub. To ensure that your skin doesn't get dried out, then use an oil (like bio-oil) to replace the moisture in your skin, followed by a lightweight moisturiser.
Next, consider getting treatment for any varicose veins that might be affecting the look of your legs. There are a number of different treatments available, and many of these are non-invasive and simple. If you have blue or greenish veins that are visible on your legs, treatment can help to reduce the appearance of these. If you are experiencing pain or a feeling of pressure and swelling in your legs, this could be a sign that you have varicose veins that are getting worse. Treatment can also help this pain to go away.
The most common non-invasive treatment is called endovenous laser treatment (EVLT). An ultrasound is used to find the leaking vein, and then small keyhole surgery incisions are made in the skin. The vein is closed inside the leg, without having to remove the vein or make a large incision. The procedure is the treatment of choice for many practitioners, and the benefits are that it is quick, and leaves no scarring.
Finally, you can consider getting radio-frequency treatment for your legs. This type of treatment can help to minimise the appearance of wrinkles, excess fatty tissues, or cellulite. As people age, it is common for wrinkles around the knees to develop, called "kninkles". Radio-frequency treatment uses heat energy to reshape the layers of tissues underneath the skin. This can help to smooth the appearance of the skin around your knees, and can also help to alleviate cellulite on the thighs or calves.
If you want to feel more comfortable showing your legs in skirts and dresses, it can help to take measures that improve the appearance of your skin. By taking simple steps like exfoliation, treating varicose veins, and alleviating cellulite and wrinkles, you can feel more positive about wearing summer dresses and showing your legs.
Diamond stud earrings are a must have in any women's wardrobe. They are perfect for all those important occasions in your life. From weddings to birthdays and everything in between. Or reserved for when you want to add a little extra sparkle to a special outfit.
Just looking at sparkling diamond stud earrings is a pleasure. Wearing them a privilege.
So perhaps now is the right time for hinting to your partner what a wonderful romantic gift a pair of diamond studs would make this coming holiday season. With Christmas just around the corner now, lets look at the 3 most popular diamond studs styles for the upcoming holiday season.
Round Diamond Studs
Round diamonds continue to be the number one choice for diamond stud earrings. And it is really no big surprise. Round diamond studs are timeless. They go with any outfit, look beautiful on every woman and yes even celebrities love round diamonds too. Their classical elegance never fades.
It is unlikely this will change any time soon. Round diamond studs will be the most popular choice for ladies purchasing studs for a long time to come.
Cushion Cut Diamond Studs
Image Source: StudsDirect.com.au
In recent years cushion cut diamonds have seen rising demand from educated consumers. In large part this is thanks to the internet and all the diamond information available at your fingertips.
Diamond studs expert Bob Jensen from Studs Direct says the popularity of cushion cut diamonds has increased rapidly over the years. ìCushion cut diamonds may overtake princess cuts in popularity soon. We have many customers purchasing cushion cut diamond studs now. Whereas before cushion cuts were not this popularî.
Cushion cut diamonds are now the third most popular choice for diamond stud earrings.
Princess Cut Diamond Studs
Image Source: StudsDirect.com.au
No list of popular diamond cuts would be complete without mentioning princess cut diamonds. Princess cut diamonds demand peaked in the early 2000s and demand is steadily decreasing as other diamond shapes become more fashionable.
Whilst the popularity of princess cut diamonds has decreased in recent years there is still strong demand for princess cut studs. They display unique fire and sparkle that is unmatched by other diamond shapes. Making princess cut studs the second most popular diamond studs available
Colored Diamonds Enter Mainstream Fashion
According to diamond industry sources, the popularity of colored diamonds is booming worldwide. Fuelled by a growing consumer appetite for sophisticated rarer diamonds. The internet has created greater awareness for the beauty of colored diamonds.
Blue diamond studs are commonly available from many jewellery vendors. However if you see another lady with blue diamond studs, chances are her diamonds are treated. Natural untreated blue diamond prices are out of reach for most of us.
Treated colored diamonds are cheaper than natural untreated colored diamonds. Some treated colored diamonds still remain expensive. Particularly pink color shades.
But unless you are a diamond expert, it is virtually impossible to tell the difference between treated and untreated diamonds. Usually a hint comes from the price colored diamonds are being offered at compared with the prices of similar diamonds.
Whatever your choice of diamond shape and color. It is important to make sure you purchase diamonds certified by a reputable laboratory and guaranteed to be conflict-free. Nobody wants a conflict diamond!
~ Shopbop Friends & Family Event 25% Off~
Want to add some new fall favorites to your wardrobe? Well you're in luck because Shopbop is at again with its Friends and Family Sale. Click here for more details.
For three days take 25% off your orders using code INTHEFAM25. Check out some of my favorites below!
Free People Tunic | Snow Bunny Top | Denim Jacket
Black Leggings | Oxblood Leggings | BB Dakota Jacket  | Booties 
Details:
Sale begins at 12:00AM U.S. Eastern time Tuesday the 13th
Offer ends October 15, 2015, at 11:59pm PT.
Disclosure: "Fashiongrail.com occasionally receives vendor/brand sponsorships for selecting and mentioning brands but the opinions expressed herein are those of the author."
There's nothing I like more than getting new perfume. This week I had one delivered right to my door and the perfume was by the and only Jennifer Lopez! It's like a early Mothers Day gift for me! Ahhhh – so cool! Anyway, JLuxe by JLo is the latest fragrance from Jennifer Lopez thats inspired by her fierce fashion sense. I got it and immediately sprayed some on and just like all of her other fragrances – I loved it! The layers of warm amber (my favorite), cedar wood and musk mixed with a sweet raspberry scent makes it easy to wear for day or night. The scent lingers on the skin without being overpowering, just how a perfume should be! I hate those perfumes that you spray and by noon it's as if you sprayed nothing and then when you reapply, it's too strong. This one is just right!
JLuxe by JLO is available now at a Kohl's near you BUT you can win your very own bottle right here!
How To Enter:
All you need to do is share the giveaway on Twitter using hashtag #JLuxeByJLo. ***Make sure you include @Fashiongrail in your tweet. For extra entries you can share my instagram image (you can find it here) using hashtag #JLuxeByJLo. 1 Lucky winner will be chosen on May 1st.**US residents only.
**I was sent sample for review.
Each diamond has its own unique story to tell in how it was created over millions of years with the precise combination of heat and pressure, applied at just the right time in the formation of the stone to create the precious stone. Depending on the conditions present while the diamond was forming, the stone can take on a brilliant assortment of color. With this in mind, we will explore how colored diamonds come into existence and how some of our favorite designers of luxury diamond jewelry use these diamonds in their beautiful jewelry! Lets take a more detailed look at some of these designers who love using colorful diamonds in their wonderful collections:
Distinguished wedding ring designer Natalie K. features a brilliant assortment of natural yellow diamonds which are formed when nitrogen atoms within the gems become assembled in such a way that blue light is absorbed and yellowish hues are reflected.
Uneek Jewelry  is known for their rare collection of natural pink diamonds which are some of the most extraordinary stones on earth, formed when extra intense heat and pressure cause their diamond cubic crystal structure to distort and absorb a particular band of green light resulting the formation of a rare pink diamond.
While Naturally colored diamonds are borne from the same series of chemical reactions that create a standard colorless diamond, sometimes by sheer chance or possibly fate, foreign particles are trapped during the crystallization process which alters the chemical makeup of the stone and results in a beautiful, rare, and exceptional diamond with unique colorings.
Here's a look at a designer who specializes in natural white diamonds.
Danhov is a unique designer that specializes in handmade jewelry. Their award-winning collections, such as the infinity Abbraccio ring, revolve around colorless diamonds created by a complex process involving superheated, highly pressurized carbon molecules close to the Earth's core. Danhov creates each piece by hand and are known for their delicate designs that start from a single wire.
Colorful diamonds comes from only a few places in the entire world where conditions were just right for key chemical reactions to occur in the formation of these stones. When purchasing a piece of jewelry from any of these designers you can be assured that the colors and history imbued within each rare stone are just as vibrant and important as when they were sustainably harvested from the earth!
image via pinterest
Monday was the Hunger Games: Mockingjay premier in LA and tons of celebrities walked the red carpet! The coolest sighting *for me was Ashlee Simpson (love her haircut BTW), her brand new husband Evan Ross and Diana Ross. I loved this shot of the three of them on the red carpet!

:
Earrings have been a popular style statement since ancient times. The idea of wearing jewelry on the ear goes back to the Ancient Egyptians with the earliest known earrings being made in the shape of hoops which later evolved into pendants. It is clear then that the dangle design has been ingrained in the idea of what an earring is since the very first one. The Ancient Egyptians wore dangle earrings as a sign of wealth and status, and this was later adopted by the Greek and Romans who introduced gemstones to the jewelry. Dangle earrings of the Victorian Era were large and heavy yet very popular and would remain that way until the mid 1800's when styles changed. In the early 20th century the dangle design would make a comeback, helping pave way for the immense amount of variety in the shapes, sizes and materials seen in dangle earrings today!
Here you will find some of our favorite designs for dangle earrings to help familiarize you with the sometimes overwhelming amount of options available today for dangle earrings!
First, DiamondStuds.Com features a large and diverse selection of dangle earring options, with a variety of intricately cut diamond designs, and precious metal options for every style and taste. Diamond Studs features many dangle earring designs with the option of having multiple types of diamond shapes easily set in various types of precious metals from 14K gold to platinum and earring styles such as bezel, solitaire, or diamond halo.
Next SN Queen,  who are located in the heart of the Los Angeles diamond district specialize in a unique vintage design that harken back to a different time. SN Queen features many stunning dangle earrings in their collection offering a testament to the popularity of dangle designs in previous generations from which the pieces on SN Queen were inspired by or come from.
And finally, Coronet Diamonds creates elaborately designed dangle earrings with a tremendous amount of diamonds that come to comprise each piece. The unique shapes and patterns found of dangle diamond earrings from Coronet are created using a patented technology which creates a piece with far more shine and luminescence than a standard one carat while only costing a fraction of the price!
Today, due to their long history, there is a tremendous amount variety in dangle design options available to consumers, and when deciding on the perfect fit you should be sure to choose a pair of earrings that reflect your personality and stylistic tastes.Coronet, SN Queen, and DiamondStuds.com are some of the top brands that you find for diamond laced dangle earrings.
In the midst of a crushing, miserable winter, it's hard to even consider summer as a theoretical possibility. Shut in behind frozen windows, staring out at an endless white wasteland, summer, the beach, skirts and shorts couldn't seem further away. But the happy truth is that summer is coming. It hasn't let us down yet, and it will be here sooner than you think.
Summer is right around the corner and gone will be the days of comfy sweatshirts, long pants, and layers. Soon it will be time for bare legs, uncovered arms, and gauzy fabrics. Crap, that means exercise, doesn't it. Well, if it makes summer come quicker, it might be a fair trade-off.
Yoga is an excellent way to shake the dust off your winter muscles, and best of all, it can be done inside (maybe even in a hot, humid room) while you're waiting for the thaw. Get in a little yoga during your winter-induced downtime, and by the time spring peeks it's head out, you can already by flexible, warmed up, and ready for action.
If you're in the market for some new yoga clothes, you need to consider the following: First, comfort. Yoga clothes, by their nature, must not be restrictive. They need to not just be as flexible as you are, they need to be as flexible as you are capable of becoming. Second, Yoga shirts, yoga shorts should be durable. Your joints are going to get a workout, and so are the seams on your gear. Lastly, they should be reasonably priced. Ideally, these are clothes that are going to be routinely used, they shouldn't cost as much as a car payment.
You can't do a better job than meeting these criteria than Sweaty Betty, where a wide variety of quality yoga shorts, jackets, leggings, and tanks await. Once you've gotten yourself dressed for yoga success, you'll find it easier than ever to motivate yourself to work toward that stronger, more flexible you, that summer you, that isn't stuck inside.
And if you just want to drink hot tea and watch TV in your yoga pants, they're pretty comfy for that, too. 🙂
Disclosure: This guest post has been sponsored by Sweaty Betty
Jeans! Pretty simple, right? Blue denim, always in style and look better the more you wear them. They are the forever symbol of casual style for your legs. So why is it so hard to find the perfect pair? It turns out that when there are more options, the choices they offer can become paralyzing. And if you're not sure on what options you're selecting between trying to find the right pair of jeans can be complicated. So let's do some legwork on what styles of jeans are trending right now, and consider what styles look best on you.
Cut:
Skinny jeans are just what they sound like. They're cut skinny, to fit snugly through the waist, hips and thighs, and ensure they hug your legs like a second skin. Curvy cut jeans are cut with a little more freedom in the hips and thighs, but still designed to hug the calves. Boot cut jeans are designed with a slightly flared leg, so you can wear boots with them (pretty simple stuff).
Rise:
Rise refers to how high on the hips or waist the jeans ride. The most flattering is medium rise but lately we've also been seeing some trendy high waisted jeans and low-rise cuts. If you're not sure what kind of rise you prefer, err toward medium rise.
Length:
Long cut jeans are most flattering on taller figures (as well as with higher heeled shoes).  Boot cut jeans are also usually cut long for this reason. Cropped jeans (a summer favorite) stop mid-calf and look good with sandals or more casual shoes.
Material:
Jeans are traditionally made of cotton (denim), but frequently incorporate polyester to increase durability.  Skinnier cuts of jeans incorporate spandex in order to allow for the sleekest possible profile, while still allowing for flexibility.
Wash:
The "wash" of a pair of jeans represents how the jeans have been treated with dyes. Generally, the darker the wash, the darker the jeans. Jeans are also frequently "distressed" by sandblasting to create a lived-in or bohemian look. Dark denim is universally flattering and also dressier while the distressed is a laid back favorite.
By carefully considering your options, you can be sure to find what style of jeans are best for your personality, style and body type. Best of all, with stores like rue21 currently offering buy one, get one 50% off on most of their jeans, you can afford to experiment a little.
Disclosure: This post has been sponsored by rue21, but the opinion expressed herein are those of the author and are not indicative of the opinions or positions of rue21
The winner is  Lisa with the following comment: I'd love Kitchenaid Mixer – I am a big baker  http://www.target.com/p/kitchenaid-classic-4-5-qt-stand-mixer/-/A-14537847#prodSlot=medium_1_1&term=kitchenaid+mixer
Congratulations and a big thank you to all who participated! 
This post is brought to you by Target, but all opinions and content are my own. Keep up with all the latest – #TargetWedding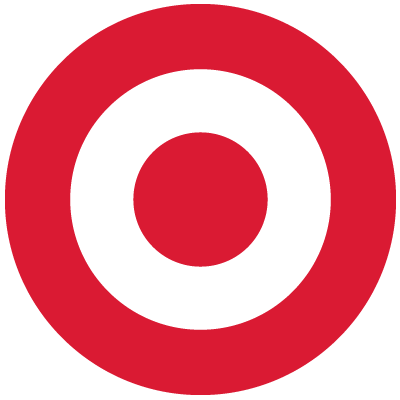 Content and/or other value provided by our partner, Target.