It's just another day and another flawless outfit on a very pregnant Gwen Stefani.  Yes, I know it's another black on black outfit (my favorite lately) but it does have a few major components that kick it into Gwen Stefani's level; like the gorgeous coat, chic scarf and sexy heels.  I love that she went with a classic neutral coat – it really pops against the edgy outfit. See below how to get her look for less.
Open Front Coat – $119 at Yesstyle.com | Leather Leggings – $18 at Target.com | Tunic – $18 at HM.com | Animal Print Lace Up Booties – $59 at AliExpress.com | Scarf – $16 at Amazon.com | Sunglasses – $9.99 at ShopZeroUv.com | MAC Viva Glam Rihanna – $16 at Macys.com
The winner of the horse bit bracelet is – Neiddy with the comment The Silver and Red Womens Leather Cuff Bracelet, Snakeskin on Cow Leather is my favorite one.  Congratulations!
If you know me then you know I'm a accessory addict (especially bracelets) who love's a a great look for less! Among the tons and tons of jewelry that I own, the one's that get the most wear are usually the one's that have a bold edgy feel. During my pregnancy I haven't really been adding to my accessories  so I was super excited when Meg from Margaret Vera offered  to giveaway a gorgeous eco-friendly horse bit leather bracelet– I love love love it!
Margaret Vera is made up of two creative souls Meg and her brother.  They design and create accessories for the bohemian soul (like me) and all of their designs have the perfect mix of tough yet chic, rustic, and delicate – it's a beautiful madness of rugged and soft.  Their best selling horse bit bracelet is made from recycled leather and comes in gold or silver with either a brown or belt leather band it looks like it cost 3 times more than the $36 price tag. Perfect classic piece to wear with a chunky watch or dainty bangles.  I also loved how beautifully it fit.   As recommended I measure my wrist and the bracelet fits perfectly!  It will instantly become a favorite!!
Meg has even offered to give one lucky reader the opportunity to win a custom bracelet for themselves!  Simply visit Margaret Vera pick a favorite, return back to fashiongrail and tell us which is your favorite and what you'd wear it with (make sure you provide url in the comment).  For extra entries tweet about the giveaway or like fashiongrail on Facebook (make sure that you mention that you did in a seperate comment below).  One winner will be chosen on March 3 2014.
In addition to giving a bracelet away Meg is offering Fashiongrail readers 25% off any items in their shop using code FASHIONGRAIL.  Check Margaret Vera and all of their amazing free spirited pieces here – Margaret Vera
Diamonds may still be a girl's best friend but diamond sellers are increasingly aware that the women in question are not all looking for the same diamonds. In response retailers across the globe have gotten into the business of fancy colored diamond rings, offering a selection of diamonds in blue, red, brown, and the most popular option black. These diamonds are every bit as valuable as traditional diamonds. They also offer ring makers an opportunity to create something wholly new and unique.
Black diamond rings in particular have taken off with couples considering marriage. In the past retailers reported that clear diamonds took up nearly one hundred percent of their business. Since 2010 however colored and black diamond rings have exploded taking over between 10 and 20% of sales at some retailers. Many folks credit this explosion in popularity to the use of a black diamond ring in the poorly received but  still widely viewed movie Sex and the City 2. In the film Sarah Jessica Parker's Carrie Bradshaw is given a black diamond ring by her husband, Chris Noth as "Mr. Big." Mr. Big offers the unique choice of jewelry because "she's not like anyone else in the world."
Don't we all want to be like no one else in the world?
Black diamond engagement rings can now be found on the fingers of fiancés across the country. Diamond ring retailers across the country and on the Web have moved to fill the demand for these rings. For many retailers the selection of options in the black diamond engagement ring market remains surprisingly scant. Meanwhile other companies  now dedicate a huge section of their stock to unique black diamond engagement rings as well as other fancy colored diamond jewelry. Fashion designers have taken notice. During Fashion Week Liori Diamonds,  a New York based retailer of diamond rings, was asked to lend some of its best black diamond rings to a Heather Lawton fashion show.
While the traditional clear diamonds that have been all the rage for hundreds of years remain popular, folks looking to make a unique stylistic stance have taken to the world of black diamond rings. The end result is a market willing to serve all of the very unique needs of all of those Carrie Bradshaws out there, who are not like anyone else in the world.
This post was written by Tim Duffy on behalf of Liori Diamonds black 
In the midst of a crushing, miserable winter, it's hard to even consider summer as a theoretical possibility. Shut in behind frozen windows, staring out at an endless white wasteland, summer, the beach, skirts and shorts couldn't seem further away. But the happy truth is that summer is coming. It hasn't let us down yet, and it will be here sooner than you think.
Summer is right around the corner and gone will be the days of comfy sweatshirts, long pants, and layers. Soon it will be time for bare legs, uncovered arms, and gauzy fabrics. Crap, that means exercise, doesn't it. Well, if it makes summer come quicker, it might be a fair trade-off.
Yoga is an excellent way to shake the dust off your winter muscles, and best of all, it can be done inside (maybe even in a hot, humid room) while you're waiting for the thaw. Get in a little yoga during your winter-induced downtime, and by the time spring peeks it's head out, you can already by flexible, warmed up, and ready for action.
If you're in the market for some new yoga clothes, you need to consider the following: First, comfort. Yoga clothes, by their nature, must not be restrictive. They need to not just be as flexible as you are, they need to be as flexible as you are capable of becoming. Second, Yoga shirts, yoga shorts should be durable. Your joints are going to get a workout, and so are the seams on your gear. Lastly, they should be reasonably priced. Ideally, these are clothes that are going to be routinely used, they shouldn't cost as much as a car payment.
You can't do a better job than meeting these criteria than Sweaty Betty, where a wide variety of quality yoga shorts, jackets, leggings, and tanks await. Once you've gotten yourself dressed for yoga success, you'll find it easier than ever to motivate yourself to work toward that stronger, more flexible you, that summer you, that isn't stuck inside.
And if you just want to drink hot tea and watch TV in your yoga pants, they're pretty comfy for that, too. 🙂
Disclosure: This guest post has been sponsored by Sweaty Betty
Jeans! Pretty simple, right? Blue denim, always in style and look better the more you wear them. They are the forever symbol of casual style for your legs. So why is it so hard to find the perfect pair? It turns out that when there are more options, the choices they offer can become paralyzing. And if you're not sure on what options you're selecting between trying to find the right pair of jeans can be complicated. So let's do some legwork on what styles of jeans are trending right now, and consider what styles look best on you.
Cut:
Skinny jeans are just what they sound like. They're cut skinny, to fit snugly through the waist, hips and thighs, and ensure they hug your legs like a second skin. Curvy cut jeans are cut with a little more freedom in the hips and thighs, but still designed to hug the calves. Boot cut jeans are designed with a slightly flared leg, so you can wear boots with them (pretty simple stuff).
Rise:
Rise refers to how high on the hips or waist the jeans ride. The most flattering is medium rise but lately we've also been seeing some trendy high waisted jeans and low-rise cuts. If you're not sure what kind of rise you prefer, err toward medium rise.
Length:
Long cut jeans are most flattering on taller figures (as well as with higher heeled shoes).  Boot cut jeans are also usually cut long for this reason. Cropped jeans (a summer favorite) stop mid-calf and look good with sandals or more casual shoes.
Material:
Jeans are traditionally made of cotton (denim), but frequently incorporate polyester to increase durability.  Skinnier cuts of jeans incorporate spandex in order to allow for the sleekest possible profile, while still allowing for flexibility.
Wash:
The "wash" of a pair of jeans represents how the jeans have been treated with dyes. Generally, the darker the wash, the darker the jeans. Jeans are also frequently "distressed" by sandblasting to create a lived-in or bohemian look. Dark denim is universally flattering and also dressier while the distressed is a laid back favorite.
By carefully considering your options, you can be sure to find what style of jeans are best for your personality, style and body type. Best of all, with stores like rue21 currently offering buy one, get one 50% off on most of their jeans, you can afford to experiment a little.
Disclosure: This post has been sponsored by rue21, but the opinion expressed herein are those of the author and are not indicative of the opinions or positions of rue21
The winner is  Lisa with the following comment: I'd love Kitchenaid Mixer – I am a big baker  http://www.target.com/p/kitchenaid-classic-4-5-qt-stand-mixer/-/A-14537847#prodSlot=medium_1_1&term=kitchenaid+mixer
Congratulations and a big thank you to all who participated! 
This post is brought to you by Target, but all opinions and content are my own. Keep up with all the latest – #TargetWedding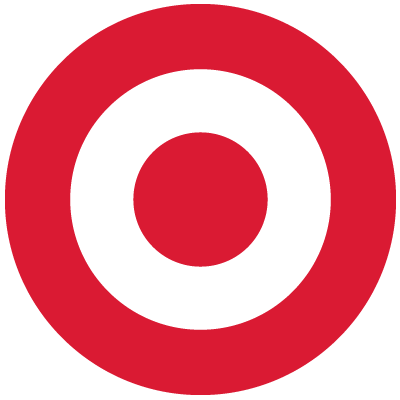 Content and/or other value provided by our partner, Target.
Bucket bags will be a big trend.  Try them out in neutral colors to compliment your spring palette.
Words cannot even express how much I love Olivia Palermo's style!  It's always so hard for me to even pick one outfit to replicate. For this Copycat I chose her in over knee boots and a fab coat!  Two must have items in any fashionitas closet.  Both pieces can be found for less but if you choose to splurge go right ahead because neither of these items are overlty trendy and they will never go out of style just like most of Olivias outfits classic, sexy and stylish.
Coat – $210 at JohnLewis.com | Over The Knee Boots – $210 at NastyGal.com | Striped Sunglasses – $22 at Nordstrom.com | Quilted Chain Bag – $29 at Windstore.com
I'm totally back into black this year.  Here's another head to toe black look from Rita Ora. Her outfit is how I wished I looked on a day to day basis but living in Florida doesn't allow this too often.  It's got the jeans and tee shirt feel but the leather and head to toe black make it edgy.  I love how she could have easily gone with your traditional flats but instead went with sneaks.  Great outfit for a stylish mama on the go.
Crew Tee – $20 at Tillys.com | Faux Leather Pants – $12.99 at Necessaryclothing.com | Womens Nike's – $69.99 at FamousFootwear.com | Lucky Brand Elephant Necklace – $45 at Amazon.com | Lucky Brand Guitar Pick Necklace – $39 at Macys.com | Lucky Brand Love Necklace – $35 at Amazon.com | Retro Sunglasses – $7.99 at Amazon.com
Zac Posen, a well known designer to stars like Eva Longoria and Rhianna just to name a few, will be taking his designing skills down a different path – he is designing wedding dresses for every brides favorite store – David's Bridal.  The collection is affordable but certainly does not lack any  designer details like the tulle ball gown, soft chantilly dress and my favorite detail the corset fit. To me, corsets take the dress to another level by giving it that empowering, sexy feel.   Most dresses are  in your traditional white, off-white bridal hues but the collection also has a few choices in black, taupe and even navy giving them both a edgy sexy feel.
I truly do love seeing all these amazing designer collections that David Bridals continues to bring at amazing prices!  They make every brides fairy tale wedding that more possible.  Makes me wish I was planning a wedding for myself.  Check out the video of his collection below and check out some my personal favorites as well.
Disclosure: This post has been sponsored by David's Bridal, but the opinion expressed herein are those of the author and are not indicative of the opinions or positions of David's Bridal